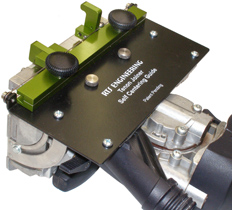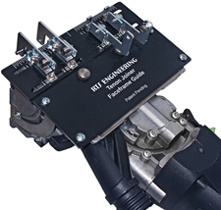 Self-Centering Guide, SCG-10, and
Multi-position Guide Stop, MGS-20!
Guide stops for the Domino joiner now come in two styles. The SCG guide allows you to quickly set stop positions anywhere you need them without tools or measuring. The MGS guide provides for multiple stop position for repetative work. I designed these guides to be accurate and bulletproof, and you can read more about their features and ordering at www.dominoguide.com.